1 King-size bed + Double Sofabed

1 Four-poster whirlpool tub

Private terrace with view to lake

Ecological
Rustic charm and quaint relaxation are guaranteed in these spacious Cabin Suites. The open plan design, framed by large patio doors opening to a private terrace that overlooks the lake…
Private Terraces
Rustic charm and quaint relaxation are guaranteed in these spacious Cabin Suites. The open plan design, framed by large patio doors opening to a private terrace that overlooks the lake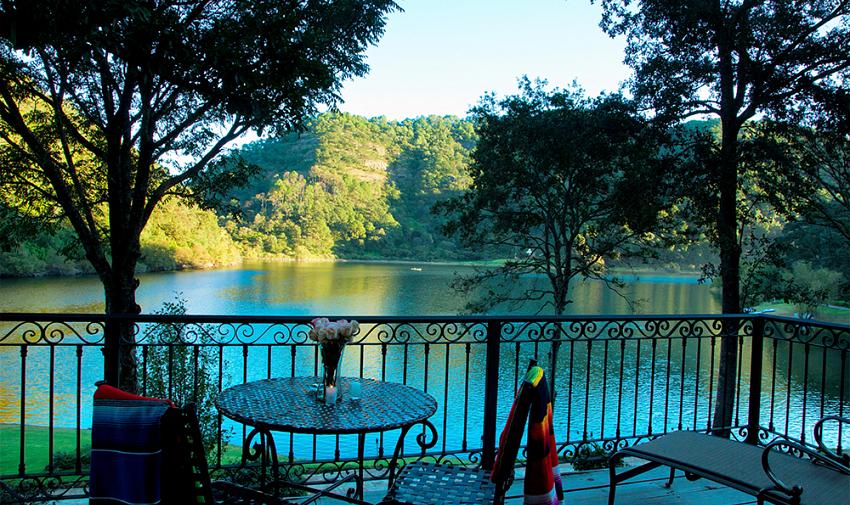 Elegance & Comfort
In addition to stunning lake views and elegant furniture and decor, one of the highlights of the Suites is the whirlpool tub that stands embraced by four posters, from where you can bathe and enjoy the views all at once while your real flame gas burner warms the ambience and sets the tone for a magical moment. The Suites also have electric heating to ensure that all areas of your Suite are kept warm.
Terms and conditions
Room Only Plan: rates are based in double occupancy and are subject to changes without notice.  All Inclusive Plan: rates are based per adult, according to the maximum room capacity. Rates in Room Only Plan do not include taxes and/or service fee (19%). Rates in All-Inclusive Plan include all taxes and service fee. Prices are in USD. Please read our Terms & Conditions.