Farmhouse Gourmet All-Inclusive
Sierra Lago Resort
The most relaxing way to fully indulge in the heavenly experience that is Sierra Lago. Pamper yourself with a Farmhouse Gourmet All-Inclusive Package and take the element of stress out of your lakeside mountain retreat.
What's Included in this All-Inclusive Resort?
Gourmet Dining
Wholesome, fresh, delicious cuisine is prepared and served in abundance with respect for traditional recipes and local produce. Where possible, local ingredients are key components on the menus of Sierra Lago's restaurants as well as produce that is grown on site.
Alcoholic Drinks
Alcoholics drinks and wines by the glass are included from a select variety of local & international brands at the resort restaurants and bars, as well as flavored water and regular soft drinks, standard tequilas, house brands, soft drinks, chilled juices and local mineral water. Bottled drinks are not included. Only house wines and House Premium liquors are included in the packages. Other wines and Golden Premium or Elite Brands will be charged accordingly.
Activities and Entertainment
Board games and non-motorized water sports such as paddle boards, pedal boats and kayaks; horseback riding, cycling, hiking tours, stargazing with telescope, bonfire and more.
View Activities
IN-ROOM AMENITIES
Top brand bathroom amenities. Bathrobes, slippers (for your use while staying at Sierra Lago). Welcome coffee kit and bottled water.
RESORT AMENITIES
Selection of books. Towels and pool amenities are available.
RESORT SERVICES
Personalized check in and Concierge service. Valet Parking service and private security 24/7.
UNLIMITED ACCESS
To the outdoor heated swimming pool and outdoor jacuzzis, steam room, games room, football pitch, basketball and tennis courts. (according to schedules)
TAXES & SERVICES
Tax, service and gratuities included (individual tips welcome).
The Best All-inclusive vacations! Best Price Guaranteed
All inclusive From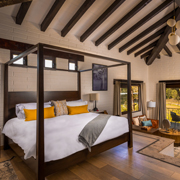 Do you need help
with your reservation?
Telephone calls
Laundry and dry cleaning service
Ironing service
Spa services/treatments
Public areas-wireless high speed Internet
Wine from the cellar selection and bottled drinks ordered at the bars
Cigars and cigarettes
Food ordered as "take out" from the restaurants
External activities and tours
Special tasting menus (food and beverages)
Additional services (Pay TV and movies, additional accessories, doctor's visit etc)
Specialty dishes or delicacies (surcharge will be indicated on menu)
Additional tips authorized and signed for by guests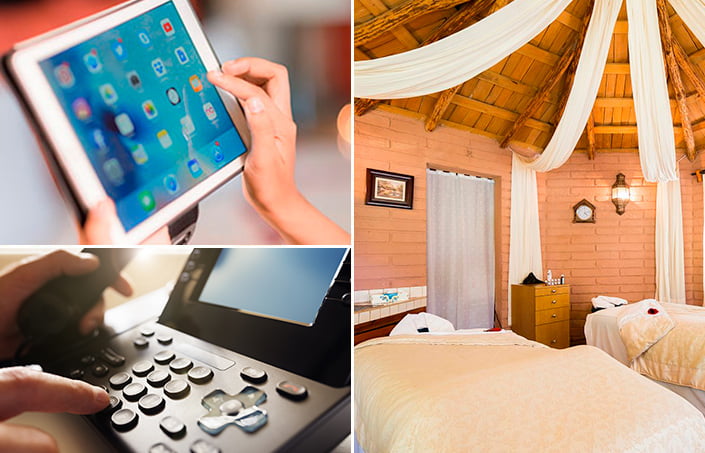 IMPORTANT INFORMATION
Check out is at 12pm, at which time All-Inclusive privileges terminate. Purchases at the restaurants or bars after this time must be paid for with a credit/debit card directly at the restaurant or bar.
This program cannot be combined with any other promotion. Discounts applied to the All-Inclusive plan cannot be combined with other packages or promotions.
You must wear and show your bracelet at all times and sign a check each time you order any food or beverages. All checks must be signed for by a registered all-inclusive guest every time you order food and beverages. Each order included on the check must apply to you or a guest in your party covered by the All-Inclusive package. Food and beverages may not be passed to other guests.
Although tax and gratuities are included, should you desire to leave an additional tip, you may do so. Please note that any tips you add to your check will be charged separately to your account. The all-inclusive food plan starts at 3:00 PM on the day of your scheduled arrival and continues until your last day at 12:00 PM. (These times coincide with the official check-in/check-out times).
Please note that we reserve the right to refuse service to obviously intoxicated guests or guests not observing house rules.
The bracelet and the package are for personal use and are non-transferable. Misuse will result in your privileges being revoked without any refund. Once bought, the package cannot be cancelled and no refund will be given. If the bracelet is not returned on the day of check-out, a penalty of $110.00 USD will be charged per bracelet.
For your own safety, cash payments are not accepted. The food and services, as well as direct reservations on the property, the payment will be by credit card and/or debit.
All-inclusive packages are only available to guests staying at the resort. The package must be for all guests in your room and/or in your party.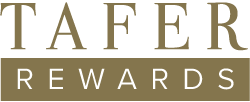 For TAFER Rewards Members Only!
Enhance your next getaway with limited-time benefits. Create your TAFER Rewards account without an extra cost to enjoy our TAFER Day special rates and additional amenities. Join us today and plan your stay at Sierra Lago.