Casa Lago
Where nature and luxury interwine.
Panoramic views, deluxe amenities and facilities, and exclusive services await your arrival at Casa Lago. Located in the heart of Sierra Lago, you'll find this mountain residence perfect for larger groups that wish to forget the hustle and bustle of the city and everyday problems, in search of reconnecting with nature and recharging their energy.
The modern architecture and unparalleled natural beauty surrounding the residence have made it the favorite of many visitors. Enjoy a 360° view from your own private terrace while lounging in the outdoor jacuzzi, create unforgettable memories in the luxurious bedrooms, or gather with your friends or family to enjoy a delicious meal that your private chef has prepared especially for you.
Features
Panoramic views
Wraparound terrace
Radiant heating by floor
Contemporary Architecture
Duovent Crystal
Two levels to enjoy
Suspended design
Outdoor Jacuzzi
Discover Paradise
Distribution
With your Feet on the Ground
Ground Floor
Where resting is the main objective. On this floor, you will find four bedrooms with floor-to-ceiling windows and private balconies overlooking the mystical Sierra Madre mountains, that invite you to connect with nature.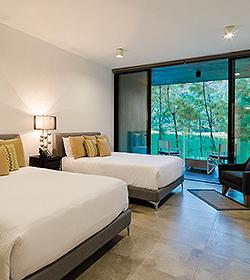 Master Bedroom: king-size bed, walk-in closet, bathroom with tub, terrace.
Second bedroom: king-size bed.
Third bedroom: two queen-size beds.
Fourth bedroom: two queen-size beds.
Reach the Sky
Top Floor
Where stories are made. On the second floor, you will find a common area with panoramic views that give any visitor the chance to watch the starry night sky.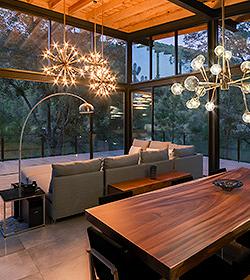 360° terrace.
Dining room for 8 guests.
Fully-equipped kitchen.
Living room.
Fire pit.
Guest bathroom
Planned Carefully
Exclusive Privileges
Let Casa Lago pamper you while you enjoy the exclusive luxuries that this mountain residence has for you.
Discover the magic of the residence with the assistance of your personal butler; delight your taste buds with the culinary experience catered by your private chef(3), and let the talented barman guide you through his carefully prepared selection of drinks.
Discover other services: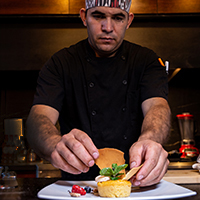 In-suite experience with the chef *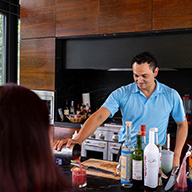 Bartender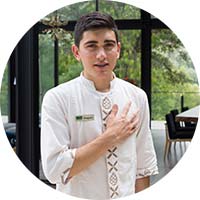 Personal butler *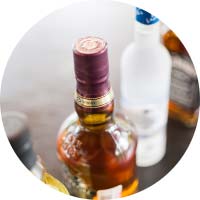 Premium Bar *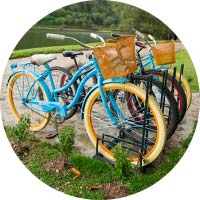 Exclusive use of bicycles
The Views
Photo Gallery
Stay at Casa Lago and make your dreams come true.
---
One Step Closer to Paradise
A Design Masterpiece
Thanks to its modern architecture and surrounding natural beauty, Casa Lago has positioned itself as an architectural and interior design masterpiece at worldwide level. In 2018, Casa Lago received second place at the awards Premios Entremuros Firenze, in the category: Best Single-Family Residence.
View the luxurious facilities at Casa Lago in this 3D virtual tour.
In each area of Casa Lago, you will feel the warmth of home. Four rooms overlooking Lake Juanacatlán, underfloor heating for cool days, and a cozy atmosphere will make you feel better than ever. In this modern and versatile residence in the middle of the forest, you and your loved ones will create new memories that you will want to revisit again and again, while sitting around the fire pit on the wraparound terrace of Casa Lago.
Fully equipped kitchen with stove, refrigerator, and microwave.
Laundry room.
Double marble sinks.
Bathtub.
Bespoke designer furniture.
Common area.
Private terrace.
Terms and conditions
All-Inclusive rates are per two adults, per night, based on the maximum room capacity and are subject to changes without notice. Rates in All-Inclusive Plan include all taxes and service fee. Prices are in MXN. Government-issued photo identification and a credit card are required at check-in for incidental charges. Please read our terms and conditions.
2. Subject to availability. Please, have in mind that there is only one Casa Lago, anticipated reservation is recommended.
3. The in-suite experience with the chef (breakfast, lunch or dinner) is included once per stay. Minimum length of stay of 2 nights required.
4. The bartender service is included with the in-suite experience with the chef. Minimum length of stay of 2 nights required.