Sierra Lago Resort & Spa
Live The Experience!
Can you imagine a place that still remains far away from civilization, where you are so close to the sky that it is like you could touch the clouds and feel them gently envelop and embrace you? Such a place exists nestled within the magnificence of the Sierra Madre, where time seems to have stopped completely, where everything is tranquil, peaceful and quiet, a place that just waits for you to experience and enjoy its beauty and eternal peace.
Amenities & Services
28 luxury cabins around a stunning lake
Heated infinity pool
Games room
Outdoor chapel and events' space
Weddings, events and incentive trip facilities
Free Wi-Fi
Deals & Specials
A calm and revitalizing space to forget routines, noise and breath fresh air. Poem by: Prócoro Hernandez Oropeza
Get excited about your stay, read what others have to say about our Resort
This April (2021) we visited Sierra Lago for at least our 6th time. Clearly we are fans. The photos don't lie and migh...

422gostan

from tripadvisor

Wow. We were basically day tripping from Sayulita and saw the signs for this place and were headed there for a meal (...

IslandDiversHawaii

from tripadvisor

If you love nature, Sierra Lago is for you! You won't be hearing any traffic or noise here. In fact, the only thi...

Sophia M

from tripadvisor

This resort on a high mountain lake is naturally beautiful and the way it has been developed and maintained only adds...

Camp_DW

from tripadvisor

We live in Puerto Vallarta. We were given a one night stay at Sierra Lago resort as a gift. We are lucky, we have rea...

Robert B

from tripadvisor

I live in Puerto Vallarta and this is the exact location a beach worshiper needs to getaway from it all. The cabins a...

Mexican_Fanatic100

from tripadvisor

What a beautiful place to visit! Peaceful and relaxing! We stayed in Sierra Lago for one night in April. The weather ...

Venture263788

from tripadvisor

We had an opportunity to get away from Puerto Vallarta for a quiet, tranquil weekend. Enjoyed the drive up from PV. F...

BandJinAK

from tripadvisor

We found this place by accident a few years back. Just made our second trip. This time we took advantage of the all i...

IslandDiversHawaii

from tripadvisor

Our experience went on both ways:
1.- Getting there, we drove form Guadalajara to Mascota safe road with nice vi...

luisvaltierrag

from tripadvisor

I went to this place with my family las week, which is the so called "Semana Santa" a kind of religious cel...

ArmandoEsquivel

from tripadvisor

Great place to spend some quite time. Beautiful nature, good food , horse back ridding, lake. Cabañas are nice...

Igor S

from tripadvisor

We had an excellent weekend at Sierra Lago! The staff were all very helpful and friendly, the beds were comfortable, ...

Kate H

from tripadvisor

We had the chance to go as a family, It was an amazing vacation... kids loved horse back riding, the pool is so gorgeous...

tanpvr

from tripadvisor
Discover what Sierra Lago save for you...
Luxury Weddings
Are you ready to start planning your wedding?
Allow us to make your dream wedding come true and become more than you ever imagined.
Our packages: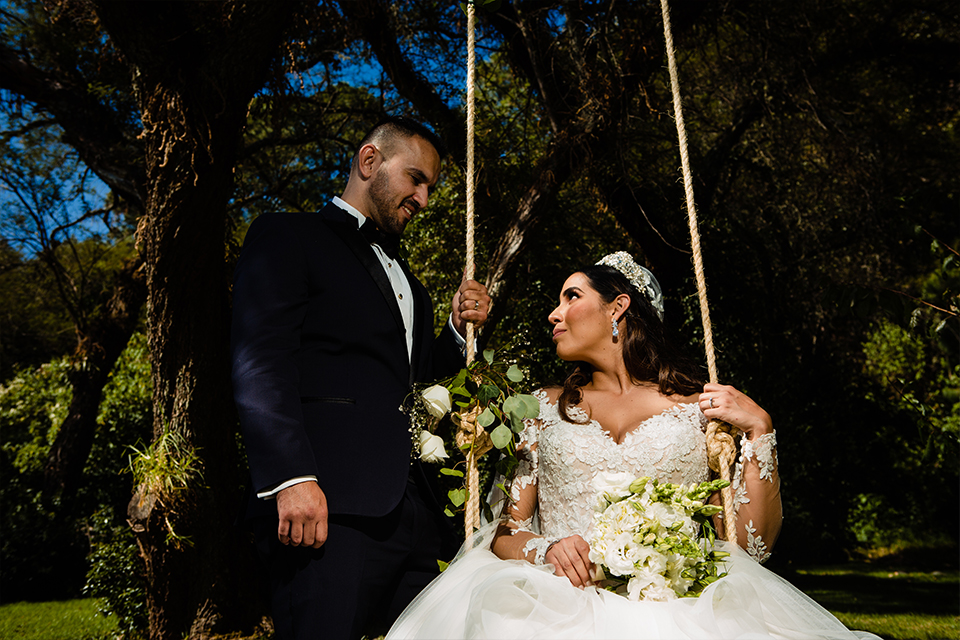 Interact with us on Instagram

You can be featured on our website! Sign up and upload your best photos using the hashtag: #SierraLago
Do you love traveling?
Subscribe to receive e-mails about special offers and exclusive Resort news.
Signature TAFER Experiences

A sensual source of intimate tips, wedding know-hows, and honeymoon hints for modern lovers and jet-setters.
Read more

Discover mindful ways to connect with your true potential to boost your health, energy, compassion and expansion.
Read more

From local flavors to gourmet delicacies, savor the latest recipes, up-and-coming chefs and culinary news.
Read more
Coming Soon
The Art of Living
The Deep Blue
Terms and conditions
All Inclusive Rates are based on the maximum room capacity and are subject to changes without notice. Rates in All-Inclusive Plan include all taxes and service fee. Prices are in MXN. Government-issued photo identification and a credit card are required at check-in for incidental charges. terms and conditions